Menu

Sam Moore, Search History, 2023

Search History is a cruise through writer Sam Moore's internet browsing log, a horny examination of the web as a site for self-exploration and becoming. Over nine essays, Moore navigates messy digital and social realms, taking direction from influences as broad-ranging as Kenneth Anger, Madonna and John Wayne. It's a testament to how queerness is made from strange, unexpected amalgams of personal, cultural and textual material.

'It is painstakingly obvious that this essay is supposed to enhance intellectual appearance, performance and/or health' – Sam Moore

Sam Moore is a writer and editor. They are one of the co-curators of TISSUE, a trans reading series based in London.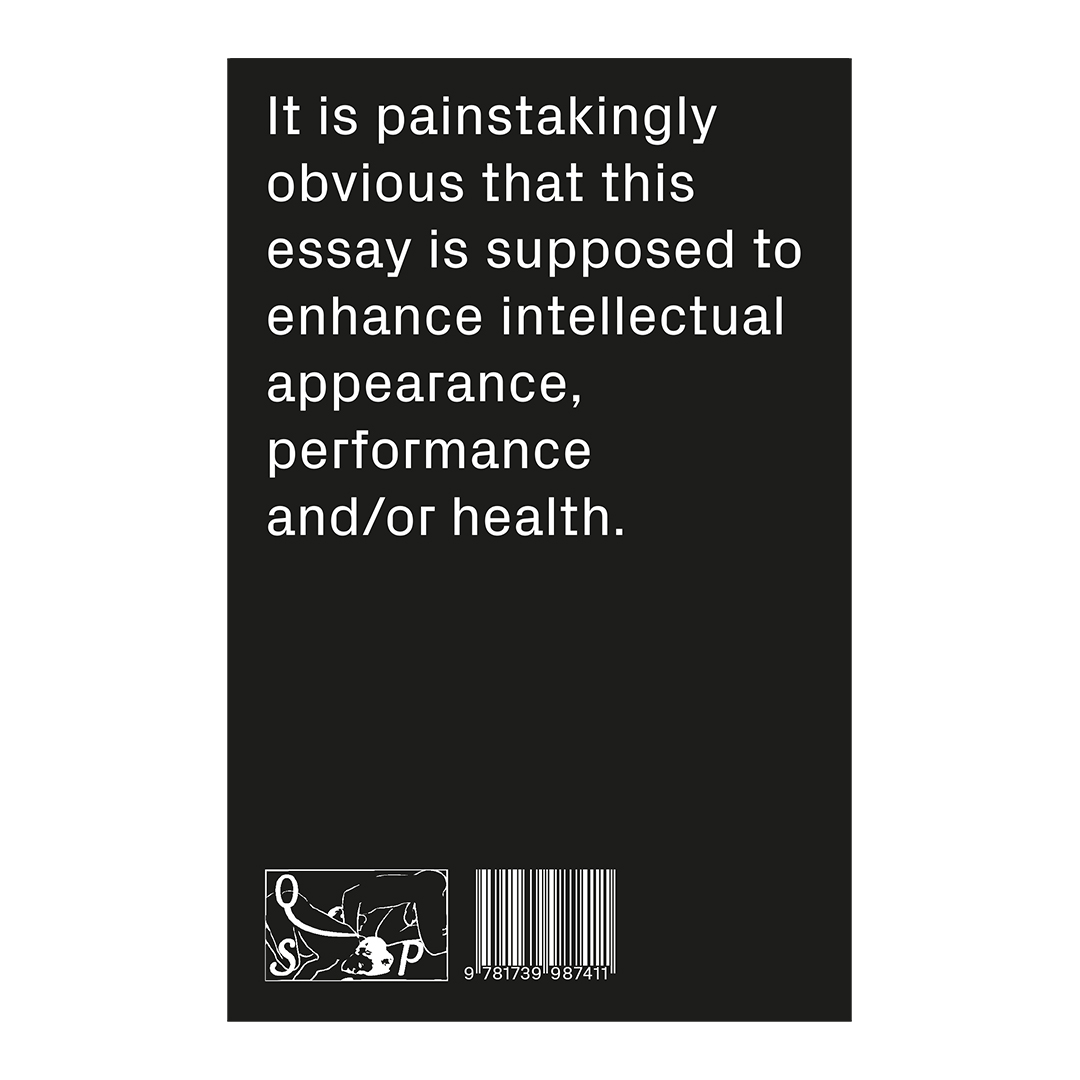 Date: June 07, 2023
Design: Jak Skot
Edited: Sean Burns and Davide Meneghello
Printed: Taylor Brothers, Bristol, UK
Proofed: Claudia Kensani-Saviotti

Softcover
18 × 11.5 cm each
ISBN-978–1–7399874–1–1

250 Edition

Buy


15 GBP + P&P

Contact

queerstreetpress[at]gmail.com